Love Boo
Love Boo Perineum Massage Oil
A must-have for all pregnant women – this unique, 100% natural blend of sweet almond, wheatgerm and arnica oils helps to reduce the risk of tearing when giving birth. Massaged on to the perineum daily from week 34, it helps the area stretch. Also, fantastic for helping heal scar tissue (particularly sealed Caesarean scar tissue).- 100% natural blend of oils –wheatgerm, sweet almond and arnica extract.- For perineum massage ONLY to be used from week 34 onwards. Fine to use any time for general massage and scar tissue.- Unfragranced.
Made in England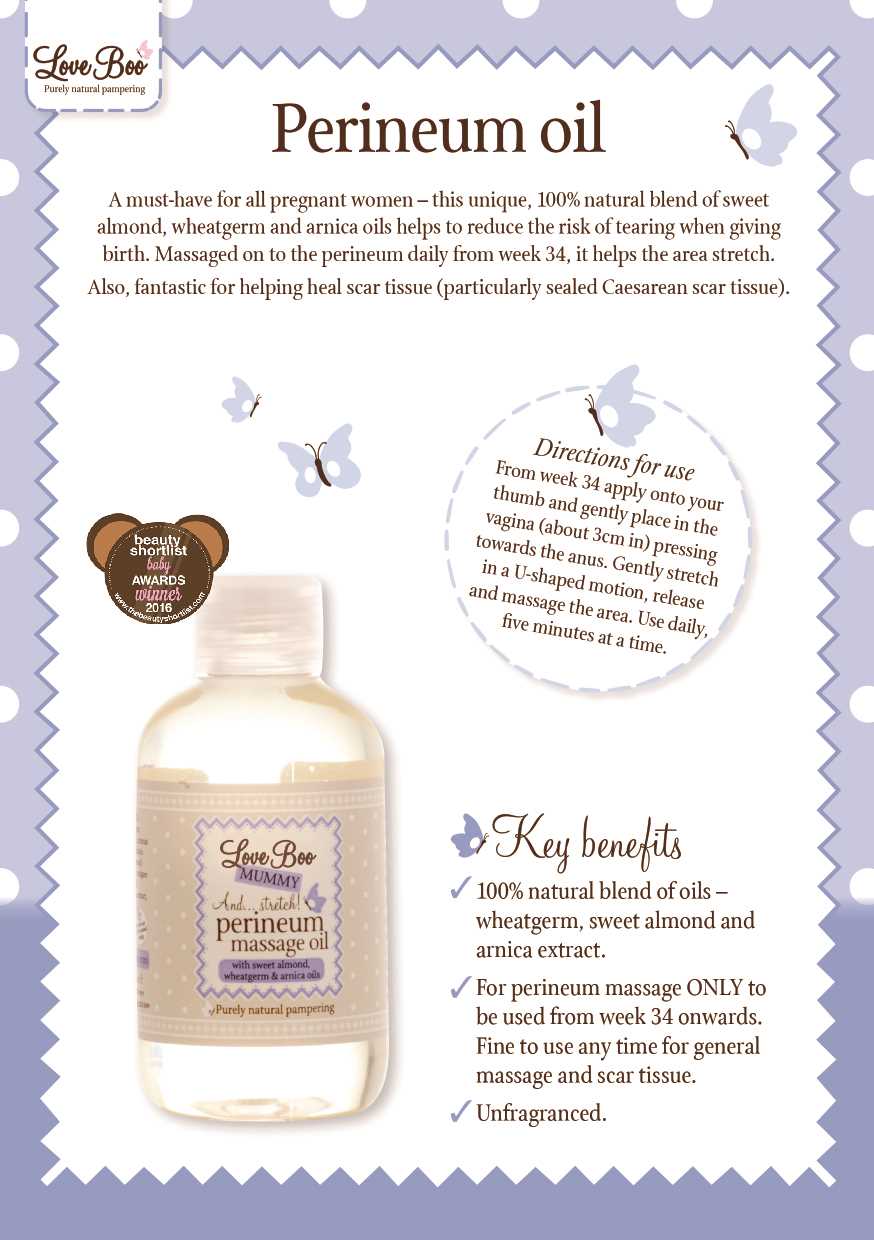 How To Use
From week 34 apply onto your thumb and gently place in the vagina (about 2cm in) pressing towards the anus. Gently stretch in a U-shaped motion, release and massage the area.
Use daily, five minutes at a time.
Ingredients
Caprylic/capric triglyceride, prunus amydalus dulcis (sweet almond) oil, triticum vulgare (wheat) germ oil, tocopherol, arnica montana extract, symphytum officinale (comfrey) extract, tocopherols, ascorbyl palmitate, lecithin.